Posted by
Julian Patrick
on Aug 16, 2013 in |
Comments Off

on Charnwood C4, C5, C8 and Country 4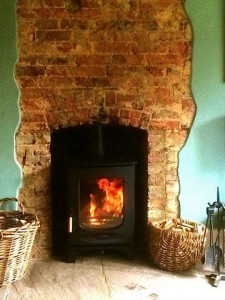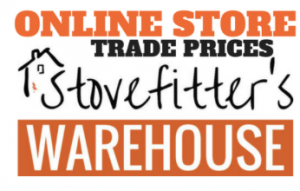 C4, C5, C6, C7, C8 available within The Stove Fitter's Warehouse.
UPDATE July 2014: You might also like to check out DG Fires, the new DG Ivar 5 (huge viewing window) being my new favourite 5kW steel stove and in my mind a real competitor to the Charnwood C4/C5.
You might also like these stoves designed from 2014 onwards: Parkray Aspect 5. Aduro 16. Aarrow Ecoburn 5 G2B
Whilst fitting wood burning stoves full time I once went through my Hetas records and logged all of the brands I fitted (between mid 2009 and mid 2013). I thought it would be interesting because I had a perceived idea of what solid fuel stoves I fitted during this period and I wondered if it would match the reality.
Note that whilst I was fitting (before I launched this site) I rarely recommended stoves for customers (it's them that choose the Charnwood C4, C5, C6, C7, C8 stoves). However a large store in my area were major merchants for Hunter and Charnwood Stoves so of course this will have assisted these brands.
Charnwood stoves was the clear winner and that did not surprise me as I know I fitted a lot of these. The Charnwood C4  was the customer's favourite. Second placed Hunter did surprise me… in hindsight I can recall there being a few. I think what surprised me most at the time was the number of different brands and the sheer number where I only fitted only one of a brand.
At the time (before adding retail sales to my portfolio) I was not recommending a particular brand when asked – mainly because stoves were a bit "fit and forget" for me – although not by choice: I did not "live with" a stove I had fitted on a daily basis so could not really judge fairly. Rightly or wrongly I tended to perceive stoves as essentially a "fire in a box" with, in my experience, all performing to a customer's satisfaction in all but the rarest of occasions (of course, like me,  customers have little to compare between). Then again – customers usually have little to compare their own choice against.
For some reason the Charnwood C4 is often the favourite stove amongst women – well those who browse the stoves in my shop The Wood Stove Hut anyway. I wonder if it is something to with that lovely black Labrador that seems to be in most of their advertising images 🙂
What is Stovefitter's best selling 5kW stove today? For Stovefitter's Best Selling Stoves in hierarchical order see here
Charnwood Stoves are made in the UK, on the Isle of Wight. The C4, C5, C6, C7 and C8 are all approved for smoke control areas. Also check out the Cove 1 and Cove 2 – now these are very nice stoves (especially the Cove 2 with the Union Jack sides that can be found on Charnwood's site).
A wonderful innovation from Charnwood is their "rear 45 degree adaptor" (shown in this article). Attach this to the rear of the stove and you can sweep "through the stove". This can be a great help when fitting the stove into a low recess where there is not enough room for two offset bends ('tis a shame Charnwood Stoves requests 6″ air gap left and right of the stove). For more about offset bends and why you might require them see here (part 3).