Posted by
Julian Patrick
on Jun 23, 2013 in |
Comments Off

on How to fit a cassette wood burning stove


How to fit a cassette wood burning stove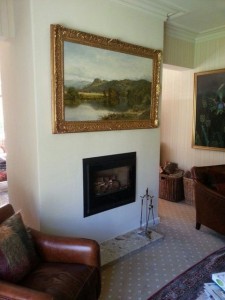 This was actually two large cassette stoves back to back replacing a large open fireplace that could be viewed from two sides of a central column in the room. The original large open fireplace actually decanted its smoke into two brick flues. I think this would be a difficult job for anybody other than a very competent DIY'er or a tradesman.
The job took two of us six days, the chimney being 12 metres high and the chimney liner was 6″.
When I first went to see the job I almost turned it down. They were two very large stoves and all I could see at that stage was a large sooty fireplace. Above the fireplace was a heavy metal funnel taking smoke into one of the two flues. Everything was very sooty.
Things improved when the householder had a local guy sweep the chimney and remove the metalwork. Note that hsi work and our work was all done without removing the customers fitted beige carpets. "Never again" said my stressed assistant.
In the end this was a very satisfying job and the customer was very happy with the outcome.