Posted by
Julian Patrick
on Apr 28, 2013 in |
Comments Off

on Before you light your wood burning or multifuel stove


A quick checklist…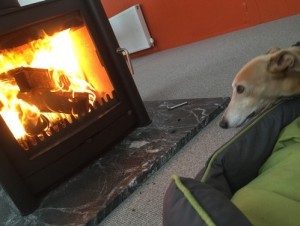 1. You need to fit a Carbon Monoxide Detector (this is a Building Regulation AND A LIFE SAVER)?
2. You need to do a couple of simple smoke tests (stove integrity and draw): here is the procedure
3. You must fit a Data Plate (this is a Building Regulation): buy here or as part of a fitting pack
4. Have you had the stove inspected and approved by Building Control?
5. Have you read the commissioning section of the stove fitting instructions?
6. Have you taken any stickers off of the stove door?
7. Have you removed everything from inside the stove or ash pan (sometimes there are papers etc. in here)?
8. Has the plaster on your chimney breast cured (it cracks if not cured due to warmth).
9. The stove is new. It may fill the room with smog from the curing stove (and smell like hot metal). This is normal. Open a window for the first few burns.
10. For the first few fires keep them small to allow the stove to settle in (the commissioning instructions should explain this).
11. If your stove requires an air vent did you fit an air vent?
Enjoy your new stove.
By Julian Patrick