Posted by
Julian Patrick
on Jun 22, 2014 in |
Comments Off

on Stovax Stockton 5 review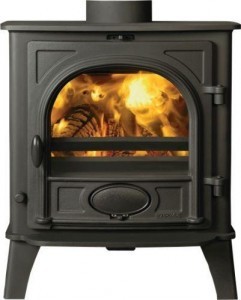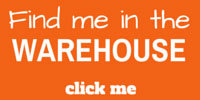 The Stovax Stockton 5KW Multifuel £650 to £750 has a few features that tempted me into including it in this article and I'll come to these shortly.
Like the Monterrey the Stovax Stockton 5 straddles the contemporary and traditional niches (although closer to the traditional I feel). The aesthetics are unassuming and understated; the phrase "the more you know, the less you have to show" springs to mind.
The stove is steel with a cast iron door and weighs in at approx. 80kg. The firebox has internal firebricks, is a little small in size but can easily take 30cm logs.
But back to the three features I mentioned earlier:
First of all this stove has a whopping 85% efficiency! This means that 85% of the heat from your logs goes into the room whilst just 15% is lost up the chimney.
Second, the door closes with a satisfying and reassuring certainty when the handle is turned – a definite slotting into place with a great sound (find one in a store and try it). Too many stoves neglect this area with door mechanisms that are, shall we say, a little basic.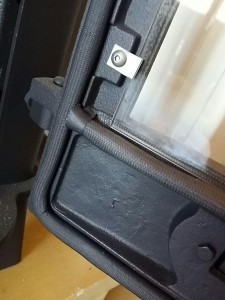 Third, the stove door does not use fire-rope to seal the door against the stove body (as used by most manufacturers) but uses a material that can only be described as being like a soft fireproof pneumatic tube. This ensures that the stove door always has an airtight seal (this being important to prevent air being sucked into the stove and lowering draft performance). Why don't all manufacturers use this?
Summary: Very efficient, small-ish firebox, great door seal and mechanism. Good work Stovax.