Posted by
Julian Patrick
on Aug 30, 2013 in |
Comments Off

on Small wood burning stoves: Battle of the Burners
We compare a ten small wood burning stoves suitable for self installation. All are multifuel, all can burn wood in a smoke control area (SE means smoke exempt should you see this little acronym), all can have a 5″ liner (detailed specs of all the stoves at the foot of this page):
For tiny stoves such as the Hobbit see here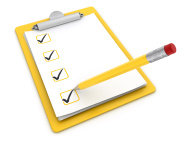 Aga Little Wenlock Classic £763 approx
Broseley Hillandale Monterrey 5 £660 approx
Broseley Hillandale Silverdale 5  £460 approx
Charnwood C4 £924 approx
DG Fires Ivar £1095 approx
Ekol Clarity 5 £599 approx
Pevex Bohemia £775 approx
Saltfire ST2 £399 approx
Stovax Stockton 5 £804 approx
Trianco Newton 5 (also sold as Mendip 5) £885 approx
So much to choose from in the stove world! It's confusing enough for those within the industry, never mind those who have just stepped into their first stove shop (or ventured onto the wibbly wobbly web to look at log burners). Well here's twelve of the best selling 5kw stoves from my shop The Wood Stove Hut.
Let battle commence…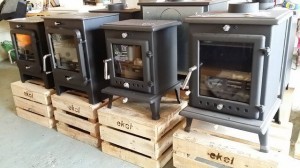 Actually, hold on. What exactly defines a little wood burner? Two things spring to mind: physical size and heat output. Logically the two go together.
Sticking to basics the amount of heat a stove gives out is determined by how much wood is burning at any one time.
So the physical size of the firebox determines the maximum heat output of the stove. An 8KW stove will only give out 1KW of heat if you put 1KW of wood into it! To confuse things even more you cannot completely trust the stove outputs of all manufacturers. Manufacturers tell the testers what nominal heat output they want to put in their advertising materials and, as long as the stove reaches this output within one hour, then that is fine (even if the stove reached 4kw in twenty minutes and 8 kw in 45 minutes then it can be still designated as a 4kw stove!). This explains why a 5kw stove can vary enormously in size. If a stove has a nominal 5KW rating then all this means is that it can reach 5KW heat output.
Why might a manufacturer want a stove to be advertised as 5KW when he can stoke it up to 8KW? Because stoves 5KW or less often do not have to have an air vent in the room (which is a selling point). Also the efficiency rating is measured at the KW point chosen by the manufacturer. As you can see a manufacturer can play around with the figures – choosing between efficiency/KW output as they desire.
My advice: If you are in a wood stove retail outlet and looking at stoves then take the manufacturer's stated Kilowatt output as a guide only. COMPARE THE SIZE OF THE FIREBOX WITH OTHER STOVES.
Hence why I have added "Firebox size" to all of my reviews. To obtain this figure was simple: I horizontally cram as many 24x7x7cm square logs into a stove as I possibly can (24x7x7cm is exactly the size of a 300g packet of a certain famous brand of cream crackers). I then check to see what extra length I could of got in and name the new length (or in the case of the Hobbit I had to lop some off!). Bear in mind that these logs are tightly packed and would not burn well (if at all) if this tightly packed but the exercise does provide a sensible comparison of internal volume. So 15@38 means 15 logs at 38cm length (all being 7x7cm).
And a word of warning. When looking at review sites (you know, the sites where customers provide the reviews) please bear a couple of thoughts in mind. Firstly, when I read a lot of these reviews it is very obvious to me that the vast majority of problems cited are to do with installation rather than stove and this makes the whole exercise of allowing customers to add reviews rather pointless. "XXX stove is rubbish because the wood doesn't burn very well and smokes blows back into the room and my wife's developing a cough" might be translated as "I fitted it myself in the adverts in Coronation Street and we don't need a liner they didn't have liner's back in Victorian times and I don't need no advice from nobody and I ain't got time to dry the wood out… stuff that and the wife smokes twenty Marlboro during one episode of Coronation Street".
Let's get to it…

Reviewed! Aga Little Wenlock Classic SE: review here
Summary: Well built, traditional styling, has the Aga badge, but a small firebox may not suit some. Firebox size 6@26.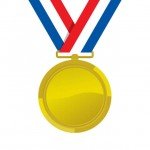 Reviewed! Ekol Clarity 5: review here
Summary: Good quality, thick steel, efficient stove. Needs a soot door in vit pipe. Choose the Ekol Crystal for a more traditional look. Firebox size 7@30 (Ekol Clarity 8 Firebox size is 9@34).
Julian's Choice: Best mid-priced steel stove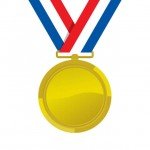 Reviewed! Hillandale Monterrey 5 by Broseley: review here
Summary: Heavy, well built cast iron stove that has a large firebox for a 5KW. Looks good in a traditional or contemporary setting. Firebox size 9@31.
Julian's Choice: Best cast iron stove

Reviewed! Stovax Stockton 5: review here
Summary: Very efficient, great door seal and mechanism,but a small firebox may not suit some. Good work Stovax. Firebox size 6@25.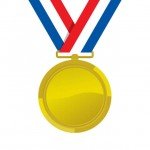 Reviewed! Trianco Newton 5: review here
Summary: British and well made, good firebox size, good range of enamel colours. Made in Sheffield UK. Choose a coloured stove to really make a statement. Firebox size 10@28.
Julian's Choice: Best enamel stove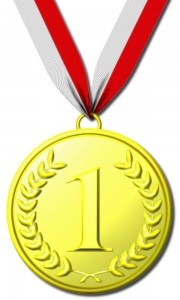 Reviewed! DG Fires Ivar: review here
Summary: Dutch and desirable this stove is a credit to DG Fires and I predict will be a major seller during 2014/15. Large glass, large firebox. A masterpiece. Firebox size 15@38.
Julian's Choice: Best stove
Currently being written up: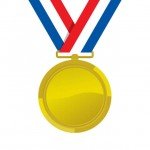 Reviewed! Saltfire ST2: review shortly
Summary: At £399 nothing can touch this large firebox contemporary multifuel. It is possible to self install a stove for under £700 including liner and materials. Tiny ash tray lets it down a little. Firebox size 12@29.
Julian's Choice: Best value for money

Reviewed! Charnwood C4: review shortly
Summary: Very popular high quality British made stove. Rear adaptor is a great feature. Free Labrador. Firebox size 9@32.

Reviewed! Hillandale Silverdale 5: review shortly
Summary: Perfect modern-looking stove for the narrow recess and well priced. Firebox size 11@30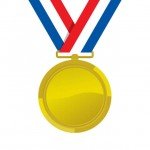 Reviewed! Pevex Bohemia: review shortly
Summary: Solid good quality stove. Very slim so works well for shallow depth hearths. Very large viewing window. Firebox size 8@33.
Julian's Choice: Best slimline stove
| | | | | | | | | | | | | | | | | | | | | | | | |
| --- | --- | --- | --- | --- | --- | --- | --- | --- | --- | --- | --- | --- | --- | --- | --- | --- | --- | --- | --- | --- | --- | --- | --- |
| Model_name | Brand | RRP | External air vent | Centre of flue to back of stove | KW nominal | Multifuel or wood | Defra approved as standard | Defra approved but needs kit | Minimum chimney liner inches | Stove body material | Hearth can be 12 mm | Flue collar size inches | Width | Required recess width cm | Height | Depth | Side air gap requirements cm | Safe recess height cm for offset elbows | Rear air gap requirements cm | Flue options | Weight kg | Max log length cm | Efficiency |
| Little Wenlock Classic (SE) | Aga | 825 | FALSE | 15 | 4.7 | Multifuel | TRUE | FALSE | 5 | Cast Iron | FALSE | 5 | 40 | 60 | 53 | 41 | 10 | 83 | 10 | Rear or top | 69 | 25 | 81.2 |
| Monterrey 5 (SE) | Hillandale by Broseley | 799 | TRUE | 16 | 5 | Multifuel | TRUE | FALSE | 5 | Cast Iron | TRUE | 5 | 43 | 63 | 54 | 41.8 | 10 | 89 | 10 | Rear or top | 102 | 31 | 76.3 |
| Silverdale 5 (SE) | Hillandale by Broseley | 460 | FALSE | 11 | 5 | Multifuel | TRUE | FALSE | 5 | Steel | TRUE | 5 | 30 | 50 | 58.5 | 30 | 10 | 93.5 | 10 | Rear or top | 42 | 30 | 77.8 |
| C4 MF (SE) | Charnwood | 924 | TRUE | 13.1 | 4.9 | Multifuel | TRUE | FALSE | 5 | Steel | TRUE | 5 | 38.6 | 71.6 | 56 | 35 | 15 | 91 | 9 | Rear or top | 83 | 25.5 | 78.3 |
| Ivar (SE) | DG | 1095 | TRUE | 14 | 4.9 | Multifuel | TRUE | FALSE | 5 | Steel | TRUE | 5 | 45 | 55 | 55.5 | 35 | 5 | 90.5 | 10 | Rear or top | | 33 | 82 |
| Clarity 5 (SE) | Ekol | 599 | FALSE | 12 | 5 | Multifuel | TRUE | FALSE | 5 | Steel | TRUE | 5 | 40 | 50 | 53 | 32 | 5 | 88 | 10 | Rear or top | 67 | 30 | 80.3 |
| Bohemia X40 Cube (SE) | Pevex | 858 | FALSE | 12.4 | 4 | Multifuel | TRUE | FALSE | 5 | Steel | TRUE | 5 | 49.5 | 69.5 | 53.7 | 26.6 | 10 | 88.7 | 10 | Rear or Top | 66 | 40 | 79.5 |
| ST2 (SE) | Saltfire | 399 | FALSE | 13 | 5 | Multifuel | TRUE | FALSE | 5 | Steel | TRUE | 5 | 40 | 50 | 54 | 35 | 5 | 89 | 10 | Top | 45 | 30 | 81.3 |
| Stockton 5 MF (SE) | Stovax | 849 | FALSE | 9 | 5 | Multifuel | FALSE | TRUE | 5 | Cast Iron | FALSE | 5 | 48 | 68 | 55 | 34 | 10 | 90 | 10 | Rear or top | 120 | 33 | 85 |
| Newton 5 (SE) | Trianco | 885 | FALSE | 12 | 5 | Multifuel | TRUE | FALSE | 5 | Steel | FALSE | 5 | 37 | 57 | 55.4 | 30 | 10 | 90.4 | 9 | Rear or top | 65 | 30 | 78.9 |
| | | | | | | | | | | | | | | | | | | | | | | | |