Posted by
Julian Patrick
on Aug 30, 2013 in |
Comments Off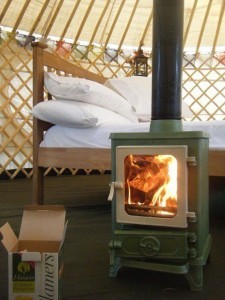 Small wood burning stoves are the perfect choice for small fireplace recesses or small spaces such as sheds, offices, snugs, boats, caravans, yurts etc. One of my favourites is the 4kw Hobbit, by Salamander Stoves.
Salamander stoves are a small family company based in Devon and their Hobbit really is a nice looking stove with bucketloads of character.
The Hobbit is DEFRA approved (available in DEFRA or NON-DEFRA) so can if required burn wood in a smoke control area and can be fitted to a 5″ chimney liner or flue (making lining a chimney much easier than for a 6″). Various colours are available. A log store (plinth) is also available.
The Hobbit is only 30cm wide, this making it an ideal choice for small fireplace recesses. The Hobbit is also available with a boiler.
For more information on the Hobbit see Salamander Stoves
Of course there are some other wonderful little stoves out in the world. Here are a few more that I have fitted and will happily supply via The Stove Fitter's Store. Small is beautiful (and the logs will certainly last longer):