Posted by
Julian Patrick
on Mar 19, 2014 in |
Comments Off

on Firebelly FB1, FB2 stoves
Firebelly FB1, FB2 wood stoves
Sometimes you see a brand name and you think "wow what a great name". That's what I first thought when I saw my first Firebelly FB1 wood burning stove. Fire in the belly, a belly full of fire, fat belly – I mean, it must have a big fire box with a name like that. Also, bellies are fun (unlike stomachs which are rather dull), and somebody with fire in their belly is going places and so on and so forth. Anyway it's a great name for a solid fuel stove company.
Both the Firebelly FB1 and FB2 can burn wood in smoke control areas as they are classed as Defra exempt for wood.
See these stoves in The Stove Fitter's Warehouse 
I saw my first Firebelly FB1 stove at Ffin Y Parc Country House & Gallery close to Llanwrst in North Wales. It's one of those places ones wife introduces one to on a Sunday when she's fed up of not being taken anywhere nice and unless she has some cake and a cup of tea sharpish then the day is going to be ruined. Throw in something cultural (some Welsh art in this case) and the scene is set.
Anyway there it was, all glass and expensiveness- my first Firebelly stove: a modern contemporary masterpiece set within a huge stone fireplace. One could almost imagine the old ladies, fresh off the bus from Llandudno, speculating on whether the stove in the room full of art was something by that Tracey Emin woman "you know Mavis, the one that once exhibited a tent with something rude in it ".
Firebellys (or is it Fire Bellies?) are made in West Yorkshire, like the Bronte sisters, and I reckon if these feisty females were alive today they would all have a Firebelly back at the ranch.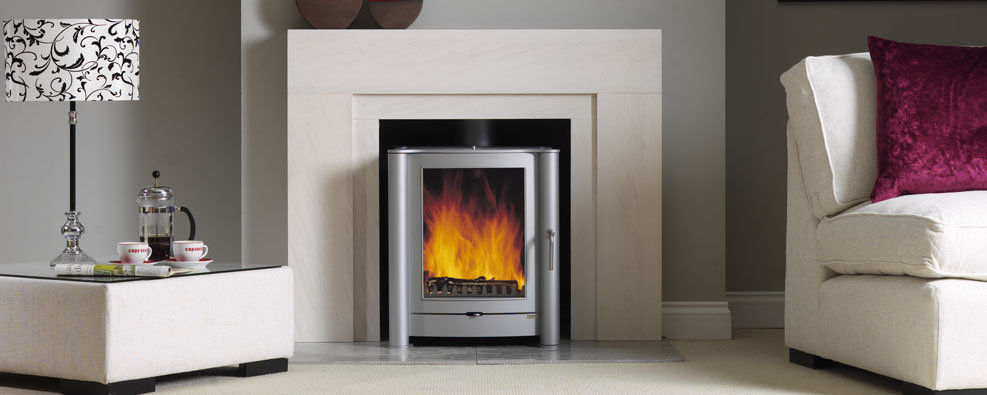 So that's blown the stereotype then – these luxurious masterpieces cannot have been created by "penny pinching, argumentative, whippet-owning flatcapped folks ". Don't blame me Firebelly staff and other Yorkshire folk – I blame Wikipedia and the evidence is here:(http://en.wikipedia.org/wiki/Culture_of_Yorkshire).
Apparently the Yorkshire pudding was designed to serve to guests as a starter, this ensuring they would not eat so much of the expensive meat. Actually I met a couple of Firebelly people on a Hetas course – a story for another day 😉
I now have a wonderful Firebelly stove on display in my store The Wood Stove Hut.
Anyway, whoever it is in charge at Firebelly has certainly not skimped when it comes to stove design. Well done Firebelly Stoves. Seriously desirable. How about some more DEFRA-exempt models in the near future?
Do yourself a favour – get a Firebelly under that chimney.
Firebelly quick review of models
http://www.stovefitterswarehouse.co.uk/collections/firebelly