Posted by
Julian Patrick
on May 21, 2013 in |
Comments Off

on Cubic 5kw £399 inc. VAT
Let's cut to the chase – this is one hell of an austerity-thrashing modern stove so grab it while it's here…
Customer feedback 19 June 2013: hi, just to let you know, my order turned up today, everything was there and I'm really happy with the stove, i was a bit dubious to buy online but it turned out fine and its a bargain, many thanks, C Smith, Thetford.
The video above is of the Cubic 5 Multifuel Convector on test in my shop The Wood Stove Hut on Monday 26 August 2013. If you keep watching you'll see me playing with the controls and sticking the camera under the top plate to show you the cavity underneath the top-plate vents.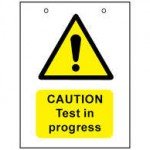 I was very, very pleased at how the Cubic performed. To start with I cannot believe that this is a 5kw stove as the firebox is HUGE (as big as any 8kw stove). My shop measures 7m x 5m and is 3m high: that's 105 cubic metres. There is also no insulation and it is drafty, this suggesting an 8kw is required. Well, I know that it's the middle of summer but my impression was that the Cubic would do a fine job of heating this space on a cold winter's day.
The Cubic 5 Convector was very controllable (as good as it gets in my opinion) with easy to use controls that had good lengths of play.
My only point against is that it is a 6″ flue and this means a 6″ liner. Not an issue if you are not lining your chimney or you are confident a 6″ liner will go down the chimney.
The stove was tested on a 4.5m flue (1.5m vitreous and 3m twin wall). Kindling and compressed logs were used (so excellent fuel).
Verdict: If you are looking for a modern looking stove at a superb price that packs more of a punch than your average 5kw then you cannot go wrong with the Cubic 5 Convector.
Stove only PLUS 500mm flue pipe (designed for the stove) £399 inc. VAT
FREE 6m liner with any stove
Flue size 6″
Distance from stove rear to centre flue collar is 125mm
weight 76kg
width 47cm
height 61cm
depth 35cm
The Cubic 5 Convector is a convector stove – this means that the exterior is double skinned with an air gap between the two metal skins. Air within the gap is super-heated and rises out of the air slots at the top of the stove. The exterior surfaces of the stove get less hot than the alternative "radiant" stoves and this means that this can be inserted into a fireplace with a mere 2″ air gap left and right as the back and sides do not get so hot.
Can one really buy a decent stove at this sort of price, with the liner and some stove pipe included?
Yes. Simple answer. Quality is very good. I really cannot fault it.
This stove has top entry only for the flue (helps reduce cost) so bear this in mind when thinking about installation.
At the end of the day a wood burning stove is a metal box with logs in it (so a 10kw is more kw's than a 5kw because you can get twice as many logs in it).
Now I'm likely to get lynched by the top end stove manufacturers for saying that. Hey guys calm down – your stoves are wonderful, generally very marvellous and all that. But I do believe that the big brands are fighting it out within a very small arena – within the exposed tip of the iceberg shall we say: 83% efficiency versus 79% efficiency, adjustable legs versus none, my airwash 10% better than yours, mine is DEFRA approved yours is not, I do more advertising than you and so on. Big advertising costs money. Trade shows cost money. To put a stove through DEFRA testing costs approx. £8,700. Somebody has to pay for all of this.
Not everybody can afford to or has the desire to spend £700, £1,000, £2,000 on a stove.
The Cubic 5kw is a cracking little stove and amazing value for money at this price.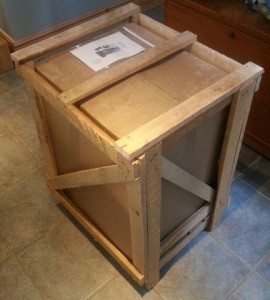 "This is a fantastic and stylish stove. It is extremely efficient. Mine is attached to a twin wall insulated flue and burns very cleanly. Also, it has a very good sized firebox so your logs can be of a fair size.
It performs easily as efficiently and as cleanly as any of the leading DEFRA approved stoves but for a fraction of the cost! Anyone concerned about using this stove in a smoke controlled area shouldn\'t be as when it is burning at it\'s running temperature, there is no smoke or soot.
A very well made and easy to use appliance that needs little or no tending, it makes a fantastic focal point as well as being highly efficient. I would highly recommend the \'Cubic\' to anybody looking for a good quality, clean burning stove. Also, delivery was swift with the stove well packed and protected. I\'m very impressed, a fantastic buy. Thank you."