Posted by
Julian Patrick
on Sep 8, 2013 in |
Comments Off

on Congratulations!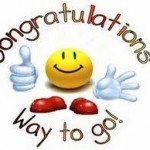 Congratulations. You have purchased the right to buy a stove from the list of brands below at MASSIVE savings. Please email me at juliandavidpatrick@gmail.com with your stove of choice and a list of material requirements. Or call me on 0776 980 8007 if you have any questions.
Aarrow 30%/Aga 30%/Broseley 30%/Charnwood 20-30%%/Clearview 15%/Dovre 30%/Dunsley 25-30%/Firebelly 25%/Mendip 20%/Morso 30%/Stovax 30%/Villager 30%/Westfire 33% and more.
Note: You must also spend a minimum of £100 on fitting materials  to obtain the discount.
This offer may end at any time without notice. Any vouchers will be honored for up to six months after purchase. I reserve the right to refund your money should I not be able to obtain the stove that you desire for any reason.
Thank you!
Julian