Posted by
Julian Patrick
on Apr 29, 2017 in |
Comments Off

on Clearview Pioneer 400 should you buy one?

Thinking of buying a Clearview Pioneer 400? Are Clearview Stoves the best of the best? Or is this a brand resting on its laurels?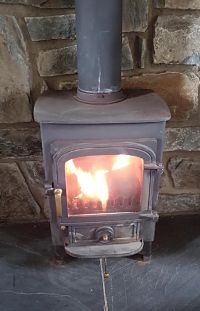 There are certain brands that people migrate toward when money is abundant. "What's the best?", they ask. "What do all the other wealthy people have?" Not necessarily a bad strategy – saves research time and there has to be a good reason all the posh people have them? (I bought a pair of posh wellies and they leaked within the year – turns out production moved to China- so blindly following the pack does not always work).
Clearview stoves is that "premier" brand in the stove world and the Clearview Pioneer 400 is their flagship stove. Step into the stereotypical affluent home and you will likely find Aga and Clearview mixing it with Land Rover, aforementioned Hunter Wellies and Farrow and Ball.
I have fitted a few Clearview Pioneer 400 stoves, three for the same customer (obviously a fan and, yes, we had the same wellies) and if I fitted down South I might have fitted a few more.
The Pioneer 400 is indeed a good solid stove; heavy, well-made and British: buy a Clearview stove and you'll likely have many years of use and be very happy with it.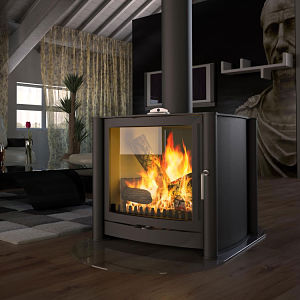 So what's not to like? Well I am a little disappointed that the Clearview range (at the time of writing April 2017) has stayed pretty much the same for many years, no new models, no new innovations. The Clearview Pioneer 400 is the same as it ever was.
At the same time the stove market has moved on, firebox sizes have increased, viewing windows have increased in size (widescreen proportions on some models) and there have been some gorgeous and often understated aesthetics. The more "traditional" (old fashioned?) models are gathering dust at the rear of showrooms.
On their website Clearview give some good reasons to buy a Clearview stove:
"Super efficient at over 70% efficient": Times are moving fast: the DG Ivar 5 is 82%, Burley Debdale 89.8%
"A Clearview stove can be used in smokeless zones": As can many of the competitors
"Exceptionally large windows": Hmmm… A replacement Pioneer 400 glass is 28cm by 26cm and I would say that this is on the small side in today's market. The DG Ivar 5 glass is 35cm by 35cm. The Parkray Aspect 5 glass is 45cm x 35cm.
 "hot air wash system": All modern stoves have air wash nowadays. Clearview got in early and built a reputation on the glass staying clean but their competitors are all running clear glass nowadays.
Anyway, I think you are catching my drift. The Clearview Pioneer 400 is a fine stove, solid, well built and, should one appreciated the more traditional styling, desirable. It is also very expensive. But if you want the Clearview badge then you are going to have to pay for it.
Here is somebody else with similar views:
"The Contura 51L is an excellent alternative to a Clearview stove and having used a Contura – won't be going back to Clearview.  If you are a Clearview convert but need something more modern then the Contura 51l is the stove for you.  It would seem sensible for Clearview to produce a more modern range using their stove technology to avoid losing sales to their competition."  Full article here
And another (available to read on Trustpilot)…
"Speaking as a half-Dutch person, I am probably a little biased! But I have to say the DG/Dik Guerts Ivar 5 has totally exceeded our expectations! We have only owned one wood burning stove before and that was a Clearview Pioneer 400 which was totally amazing and we never thought we'd beat it – but I wanted to go for a stove with a bigger window so opted for this one a) as it was Dutch, and b) as it came highly recommended by my contact at Stove Fitters Warehouse. It throws out the heat but doesn't seem to eat up logs, so it is clearly very efficiently designed! Before we bought it, our cottage was really quite cold – concrete floors, single-glazing, no curtains (sounds v. clinical but it's actually really cosy!!) – but now it is uber-toasty! Can't recommend the DG Ivar 5 enough – or Stove Fitters Warehouse, who were brilliant – very helpful, knowledgeable, informative and made time to talk to us without any pressure to buy at all. FIVE STARS ALL ROUND!" Carole and Annemarie
And here is that very stove (one of our top sellers) plus another example of a modern large-glass stove…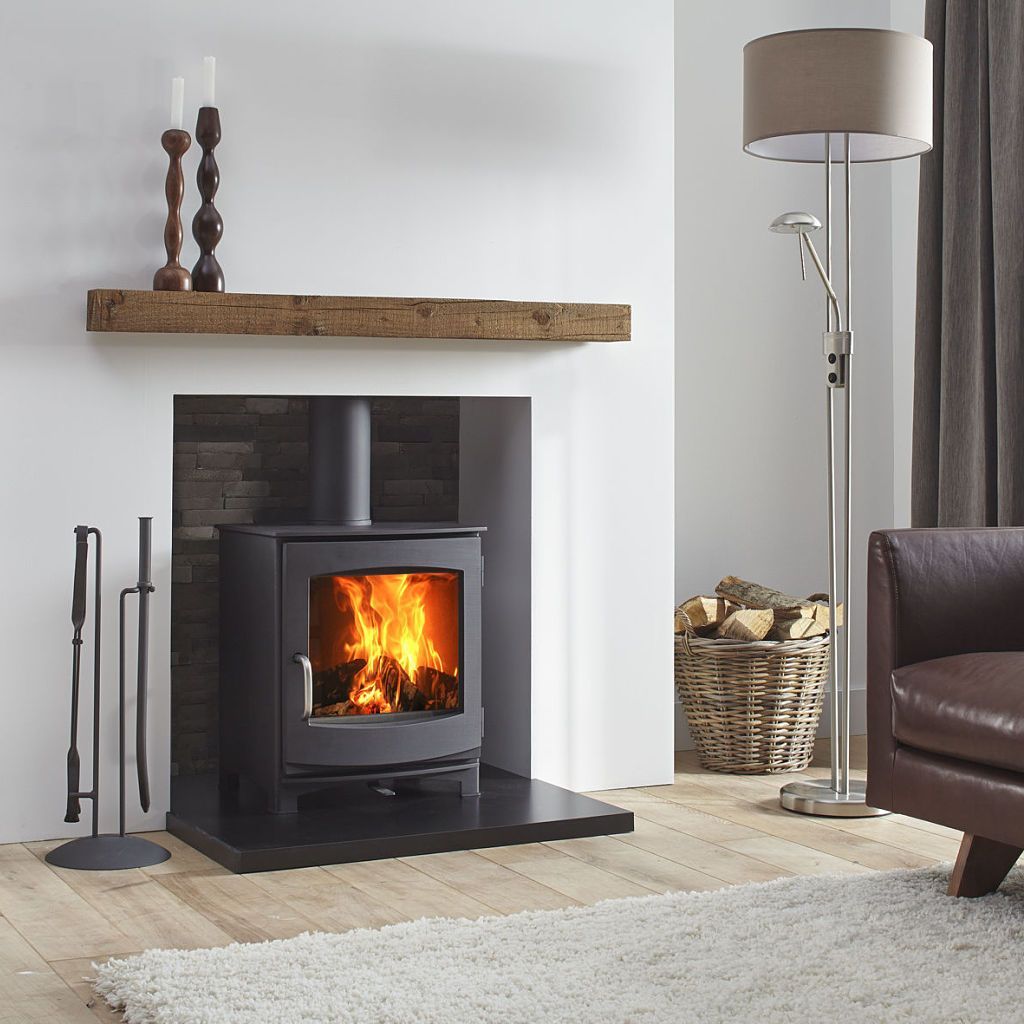 DG Ivar 5 (made in Holland)
DG Ivar 5 review
"Simply stunning" Julian Patrick (author of The Stove Fitter's Manual")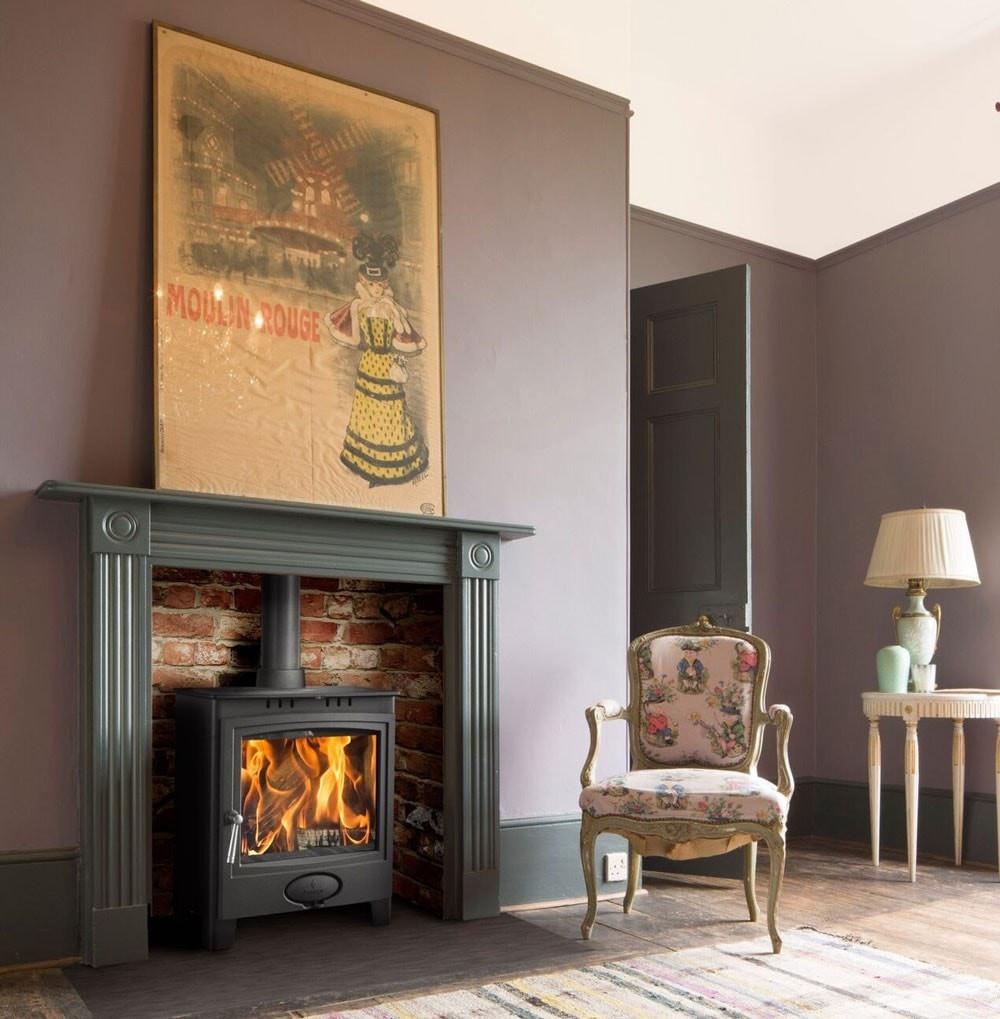 Aarrow Ecoburn+ Widescreen
British made. Multifuel. Large glass.