Posted by
Julian Patrick
on Sep 8, 2013 in |
Comments Off

on Julian's Discounts
Today's Specials
PLEASE BOOKMARK THIS PAGE AS YOU CANNOT ACCESS IT VIA THE SITE IN ANY WAY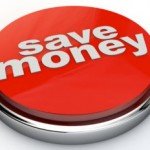 This page and these offers will expire at midnight on Sunday September 15th
Thank you for contributing a small amount to the upkeep of the site (by purchasing a virtual pint for Julian).
EXTRA OFFER: This week I will add an additional 1 metre of 316 grade liner with any stove purchase. Password "Lucky Liner". So the free 6 metres offer becomes free 7 metres.
EXTRA OFFER: This week I will provide "Self tappers metal to metal (pack of ten) PLUS one high-strength drill bit for pilot hole" free with any order for anything ordered via The Stove Fitter's Store. Password "Lucky Screws"
EXTRA OFFER: This week I will reduce the price of the Cubic Convector Stove by £50 AND allow the free liner offer to stand (seven metres maximum free liner).
"LUCKY DAY" VOUCHER (costs you £50 but gets you up to 35% off branded stoves)

Let's spice things up a little and have some fun…
Somewhere within The Stove Fitter's Manual, or The Stove Fitter's Store a discount voucher is hidden every day. The discount voucher (one per day released) costs £50 and can be purchased when you see it with a BUY NOW button beneath it. The £50 is there to cover administration costs and prevent time wasters who might spot and snaffle the voucher and then never use it. If you do not use the voucher I will give you your money back.
The voucher can be used by the lucky recipient to obtain MASSIVE savings on the RRP of branded stoves purchased via The Stove Fitter's Store (e.g. £300 off a £1,000 stove or £180 off a £600 stove):
Aarrow 30%/Aga 30%/Broseley 30%/Charnwood 20-30%%/Clearview 15%/Dovre 30%/Dunsley 25-30%/Firebelly 25%/Mendip 20%/Morso 30%/Stovax 30%/Villager 30%/Westfire 30%.
Note: The recipient must also spend a minimum of £100 on fitting materials  to obtain the discount. Postage charged at cost (usually £35 + VAT for a stove and £16 +VAT for materials).
This offer may end at any time without notice. Any vouchers will be honored for up to six months after purchase. I reserve the right to refund your money should I not be able to obtain the stove that you desire for any reason.
Because you made a contribution I will be informing you of where this voucher will appear during the next seven days (information at the foot of this page).
FAQ:
What if I purchase the voucher and then do not find the stove I desire? I will refund your £50 in full. You cannot lose.
Can I also couple this amazing offer with any of your other free offers on materials? Liner kits YES. Free items/liner NO.
Is it worth me hanging around waiting for the voucher to appear? Yes.
How will I know if the voucher is purchased and unavailable for that day? It will disappear and a message will appear explaining this.
Do I have to have bought you a virtual drink to cash in the voucher? No. But you would have to be lucky to have stumbled across the voucher as it is hidden well down off the page where it is located.
Where and when will this voucher appear?
Always at the foot of the page so scroll down…
Sunday 8th September: hidden here approx. 9pm
Monday 9th September: hidden here approx. 11am
Tuesday 10th September: hidden here approx. 8pm
Wednesday 11th september: hidden here approx. 7am
Thursday 12th September: hidden here approx. 12 midday
Friday 13th September: hidden here approx. 3pm
Saturday 14th September: hidden here approx. 1pm