Posted by
Julian Patrick
on May 30, 2013 in |
Comments Off

on Air gap around wood burning stoves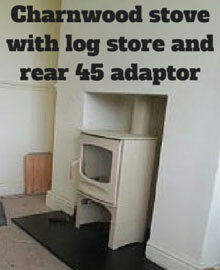 Stove manufacturer's usually request a certain air gap around wood burning stoves, left and right, usually between 2″ (50mm) and 6″ (150mm). This distance is often in the fitting instructions and not in the advertising brochure (so download the fitting instructions to find out). For this reason you do not want to buy your stove before you know the size of your fireplace recess.
This air gap is there for two reasons:
1. To ensure that the heat from the stove gets to the room and is not just heating up the inside of the recess.
2. To ensure the recess does not overheat.
There is no building regulation involved here: a stove can go as close to a brick wall as you like as long as there are no combustible materials around (as an example inset stoves almost touch or do touch the brickwork so, obviously, there can be no safety issue). You cannot overheat a brick or stone.
Manufacturer's instructions override Building Regulations but only if it is a safety issue. However, some Building Control Officers treat manufacturer's instruction manuals as sacrosanct. As long as your recess is made of non combustible materials then there is no safety issue involved – it is purely about the heat getting to the room (a stove crammed in to a tight recess might be a disappointment).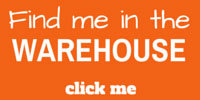 One way of fitting a stove in a small recess is to choose a stove with a 45 degree rear connector. This brings the stove further into the room. Because a good part of the stove is then in the room rather than the recess then there is less issue with the heat not getting to the room. I would happily offer this solution to a customer as long as a customer is happy that the manufacturer's instructions have been compromised and the issue has been fully discussed. A part of the stove might have a 4″ rather than 6″ side air gap, but we are using common sense here and there is no reason for any concern whatsoever. A 45 rear adaptor allows sweeping through the stove (very few stoves have such a feature but Charnwood stoves have this).
Another way of bringing a stove a little further into a room is two elbows on top of the stove – to create an offset that moves the stove away from the back wall. Contrary to what some may say you CAN fit two offset elbows directly to the top of a stove (Building Regs recommend a 60cm vertical flue before you change direction but this is only a recommendation and not biding if your recess is not high enough). You can achieve approx. 8-12cm offset using two 30 degree or 45 degree elbows. This might mean a lintel needs to be raised to fit everything in (so the vertical part of the top elbow passes through any chimney closure plate making the seal easier to deal with – being a round hole rather than an elipse).
You might also have seen a sweepable 90 degree "T" off of the rear of a stove and this is also a method one might choose – but only if you have plenty of gap (at least 30cm) to the side of your stove so the sweep can get in to use it (sweeping via the stove is not allowed if the bend behind the stove is more than 45 degrees and anyway a "90 degree bend without a soot door" off the rear is forbidden as a small soot-fall may restrict or block the flue at the bend).
Now some stoves only request a 2 or 3″ air gap and some make no recommendation whatsoever (so it is up to you and any inspector). Convector stoves are sometimes worth considering. These are twin skinned so the outside of the stop does not get quite so hot (the heat comes from the glass and air vents at the top of the stove) and therefore a manufacturer might specify a smaller side air gap (a decent gap above the stove might then be a good idea). Don't get hooked up convector stoves though – just a stove like any other but the sides get very hot rather than very, very hot.
All of the different methods of connecting a stove within a recess are shown here (see part 3 of this article).